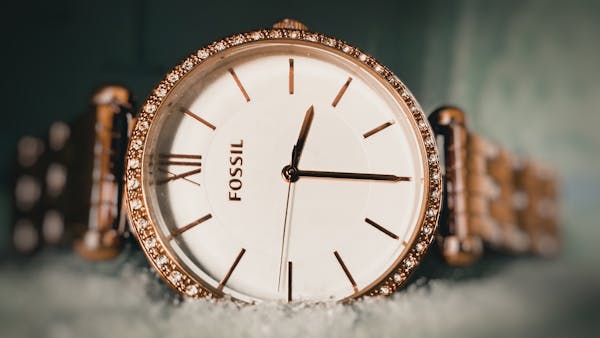 Well, a sparkle of a diamond on every men's wrist looks amazing, and most celebs prefer to wear such an accessory that glooms brightly, and for that reason, they mostly prefer to wear a diamond watch on their wrist.
The trend of wearing a diamond watch increases day by day as most well-known celebrities prefer to wear a diamond watch whenever they are seen in a public gathering. Most of us want to know about the brands of diamond watches, and for that reason, we are here to discuss the 5 best diamond watches for men that you should buy in 2023.
List of Top 5 Diamond Watches for Men
Below are some of the best diamond watches that you will love when you wear them.



1.Citizen Diamond watch

The Citizen Diamond watch is one of the most affordable diamonds that will not break the bank if you buy this timepiece. There are plenty of affordable diamond watches available, but this Citizen model is easily available. It's a flexible choice that may go with casual or formal clothes, offering timeless appeal and a sleek style.



2.JBW Heist Diamond Watch

The JBW Heist is one of the most popular diamond watches among celebrities because of the bling diamonds on this timepiece. I'm damn sure your friend will love this watch when you wear it, but I don't think your mom might love it or not. This diamond watch mostly wears by hip-hop stars.

Furthermore, with 20 real diamonds and a dial background enhanced with a cluster of diamonds, it has an 18-karat gold-plated stainless steel case with a beautifully textured bracelet. Since it can withstand water pressure of up to 50 metres, you can safely use it for your upcoming pool party.






3.Cartier Santos

This Cartier Santos Diamond Watch is one of the most decorated timepieces on this list and has plenty of glittering diamonds to showcase its beauty. The white gold case is barely 35mm wide while having the most diamonds. The watch has black Roman numerals, a white face, and blue dials.The bracelet of this timepiece is made up of 2 straps featuring the "quick switch" technology. Most rappers and hip-hop stars love to wear this watch.



4.Hublot Spirit of Big Bang 42 Titanium

The Hublot Spirit of Big Bang 42 somehow has an industrial appearance, but it nevertheless looks luxurious on any wrist. Some may indeed find the beautiful dial and diamond bezel a bit overkill, but this watch will undoubtedly draw attention. The watch has a 42mm tonneau case and, despite appearing to be heavy, is actually quite light thanks to the robusttitanium. This watch is in keeping with Hublot's mainly masculine appearance. It is attractive, water-resistant to 100 metres, and has all the features you want in a diamond watch.






5.Rolex Oyster Perpetual Day-Date 36 Diamond watch

Nothing Rolex does is done half-heartedly. Every single one of their timepieces conveys class, glamour, and excellent quality. Thus, consider the level of luxury you'll experience once it's covered in diamonds. The Rolex watches are expensive, though you can buy a replica Rolex Day-Date if you don't want to break the bank. This Rolex watch has a white mother-of-pearl dial and is presented in 18-carat rose gold. There are so many diamonds that a warning should be included. These may be seen on the bracelet, bezel, and dial. It doesn't get any better than this, trust us on that.



Ending Thoughts
If you are in search of a stylish, classical, and luxury timepiece, a diamond watch is the best choice. There are different brands of diamond watches, but those which I have mentioned above are the top brands, so you should go for these options, which I have included in the list of the 5 best diamond watches for men.
I hope this guide helps you to find your ideal diamond wristwatch.
5 Best Diamond Watches for Men to Buy in 2023
Reviewed by
Fashion Blogger
on
March 04, 2023
Rating: